Compassionate Communication Services, Classes and Events
---
We welcome clients to contact us for information about private work, classes, practice groups, and mediations.
Private sessions generally run two to two and a half hours. They can be and sometimes are longer or shorter, although we've found that anything shorter than two hours tends to be rushed, and anything much longer than two and a half hours fries the circuits of our clients and us. This is deep work and it takes a lot of energy from everyone involved! Private sessions can be for individuals, couples, small groups, families, etc. Sessions can involve coaching in NVC techniques, mediation to resolve specific conflicts, general support to deepen and enrich any relationship, empathic listening, or any combination. Got something in mind? We'd love to hear your needs and explore how we can help.
Our standard private rate is $50 per hour. We are dedicated to sharing the gifts of this work as widely and effectively as possible. If you are interested and money is a challenge for you, we're happy to explore a plan that meets all needs, including gifts of service in lieu of money.
Below you will find detailed information regarding our classes, practice groups, as well as other NVC related events in the Seattle area. Click on a link below to jump to a section!
Classes Practice Groups Other Events
---
Classes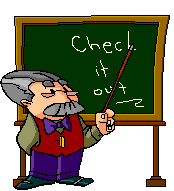 We offer classes in Compassionate Communication, which is also called Nonviolent Communication or NVC, originated by Marshall Rosenberg, PhD. We enjoy teaching this material in a a variety of ways, including 2-3 hour introduction, day-long workshop, and class series formats. Class series can be two or more sessions of two to three hours per session, generally one session per week. A five week series of evening classes has worked well for us, providing space to introduce the core concepts and allowing time for individual practice and group participation to deepen understanding. We would be glad to discuss a class format that would meet your needs for learning and practice. Classes can be held in a variety of environments, including private homes, churches, and business settings.
In April 2007, we moved from Seattle, Washington, to San Andreas, California. We're starting all over again building our practice, and at this time are exploring venues and communities in which to share our work. If you are interested in a free intro workshop for your community, church, school, business, or other organization, please do give us a call at (209)754-4773. This work is our passion and we're excited to find new people in California to share it with.
Click here to view a selection of information about recent classes and workshops.

Would you like to know what people are saying about our classes?
Read some feedback from our students.
---
We value regular practice in addition to class learning to integrate NVC skills into our daily habits and support transformation of our relationships. We have heard people express over and over how much they love NVC and at the same time how challenging it is to put into practice. They speak of their desire to develop a greater NVC literacy and fluency, and sometimes worry and frustration about whether they will ever "get it." Attempting to practice NVC on your own without support from other NVC'ers can make "getting it" all the more difficult. Learning to speak from the consciousness of NVC is a lot like learning a whole new language. Well, actually, it kinda is learning a whole new language! Joining a practice group can help ease and speed the skill building process and also help members work through specific situations in their lives. Role playing, healing work, coaching and other methods provide support and exploration of new strategies for richer, deeper personal connections and help getting "unstuck."
We concluded our Seattle practice group in April 2007, just prior to moving to San Andreas, California. The group meet bi-monthly for over two years and included students from our classes and folks who found us through other activities. One member has since gone on to begin teaching and leading practice groups herself. We are deeply grateful to the group members for their willingness to go into some very personal and sometimes painful matters. We were all teachers and students, exchanging roles, growing, learning, and exploring together. The following was the description for that group:
Practice Groups are held in our home on the 1st and 3rd Wednesdays of each month, from 7-9 p.m. A donation of funds or services is appreciated.
1st & 3rd Wednesdays
This group initially met every Thursday. The schedule has now been changed to 1st and 3rd Wednesdays to better meet the needs and energy level of us and its members. The group consists primarily of folks who attended our Seattle Unity or CSLE classes. Holly says: "My personal experience with our practice group has been wonderfully rich and inspiring, and it is my desire that everyone be able to enjoy that kind of regular deepening and practice. I love the open format of brief check-ins followed by deep exploration of the issues that are alive for us in the moment, and I have a great appreciation for members' willingness to get into challenging, intimate matters.
"Conal led one of our group members in a role-play in which the person was able to work through a situation in his office he was uncomfortable with. I played the coworker. I found it amazing to see how this person was able to play both parts, his own and the coworker's, so that I could take on the coworker's role based on his demonstration—including body language and mannerisms. He then got to play off me to explore new ways to support a more effective and fulfilling connection with the person I was playing. We are interested in exploring this kind of role play and other ways of expanding our understanding of how NVC can enrich our lives in our Thursday group."
We have room for more people to join this group, and we invite anyone interested to contact us.
We are considering starting a similar practice group in our new home in California. Please contact us if you are interested in helping create a group in which to deepen your NVC skills and make new friends!
---
Although Marshall Rosenberg lives in Switzerland, he holds workshops in the United States periodically. We have been deeply inspired by his presence, consciousness and humor and can't recommend his workshops strongly enough if you want to learn the essence of Nonviolent Communication -- from the man who started it all. We're guessing you'll enjoy him immensely. To learn more about Marshall's schedule, visit the CNVC site.

Puddledancer Press has a brief bio of Marshall that you can read here. And here is a video interview of Marshall that we love. Note that it is split into three parts. This is a great way to get to hear a bit of Marshall speaking if you have not had the opportunity to see him in person.

"All violence is the result of people tricking themselves into believing that their pain derives from other people and that consequently those people deserve to be punished." ~Marshall Rosenberg
---
"The significant problems we have cannot be solved at the same level of thinking with which we created them."
~Albert Einstein